We held our first ever Flexofit Uganda Seminar in Kampala, Uganda on 9th May. The capital of this rising East African country welcomed us and the international speakers warmly. The local expert audience arrived from more than 14 companies in Uganda, bordering Ruanda and Kenya, as well as from far away South Africa.
Unique occasion for East African printing market
The attending participants highly valued the insightful information presented in the seminar and was grateful for this opportunity to meet with peers and business partners. The seminar covered a wide range of special topics and discussions: prepress, plate making, printing devices and facilities, as well as techniques and water-based solutions were discussed in addition to local challenges and specific market demands.
Similar events have not occurred in Uganda before, as the availability of information and training is very limited. Also, there are only very few local distributors for consumables locally. The international lecturers enjoyed the interaction with the group and stated, that the seminars are a great way to support each other, grow together and establish new business contacts.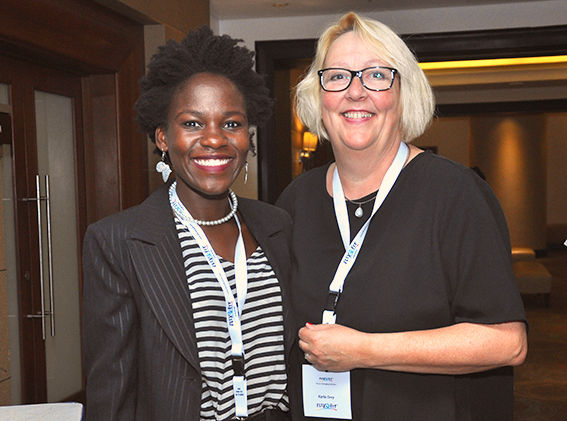 Flexo experts in high demand
In the near future several new printing presses will arrive and be installed in Uganda. At the same time, specialists in flexo printing are hard to find in the East African job market. For 2019 a SAGA basic training on printing techniques, materials, machinery and devices is planned in order to qualify staff and improve their skills – check this space for updates on the date!
Looking for a Flexofit Seminar near you?
Meet us this month in Bangkok or Ho-Chi-Minh-City. Upcoming for 2018 are also Flexofit Seminars in Yaoundé, Cameroon, Durban, South Africa, Lusaka, Zambia and Casablanca, Morocco. For more locations, get in touch.
The Flexofit Uganda seminar was also featured in PrintWeek MEA, Flexo&Gravure Global, Packaging Newsletter and Flexoglobal.