After three years of successful seminars all over Africa, the Flexofit GmbH from Germany is also hosting their first seminars in Asia. In 2018 Flexofit seminars will take place in African countries like Kenya, Uganda and South Africa as well as in Thailand and Vietnam.
Our highly successful and widely known seminars bring you knowledge about flexo printing, current market insights as well as the latest developments in the industry in just one day. Participants profit from an exclusive industry network meeting and contact with international companies from Europa and the US who showcase their products and expertise.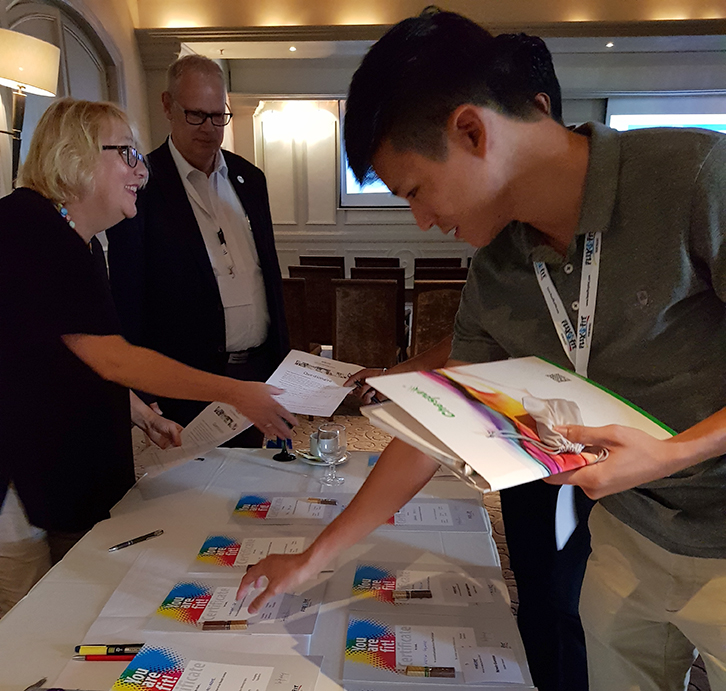 Our entry into Asia stems from intensive research and strong contacts with key partners. Furthermore environmental aspects like recycling are a topic both in the Asian market as well as with international companies, who have a great interest in and awareness of the Asia as a rising market place.
Complete overview of the Flexofit Seminars 2018
Flexofit Kenya Seminar: 2nd March 2018 in Nairobi
Flexofit Uganda Seminar: 9th May 2018 in Kampala
Flexofit Thailand Seminar: 12th June 2018 in Bangkok
Flexofit Vietnam Seminar: 20th June 2018 in Ho-Chi-Minh-Citiy
Flexofit South Africa Seminar: 24th October 2018 in Durban
Flexofit Morocco Seminar: 5th December 2018 in Casablanca
The networking and exchange around our renown and highly praised seminars about specific local demands and industry communication is also a very valuable part of the seminars. All our events take place in world class hotels with international standard. Most seminars also feature table-top exposition with samples from leading manufacturers. All attendees receive a certificate of participation.
How to attend a Flexofit Seminar
If you are interested in attending one of our seminars in 2018, please do get in contact with us by email or just call +49 162 88 03 888.
We are looking forward to meeting you and making you fit in Flexo!