West Africa's printing industry enjoys high-level educational training and networking
Once again we held a very successful Flexofit seminar in Accra, Ghana on the 29th October 2019. This year's seminar had experts from internationally renowned companies, who shared the latest industry technology developments in printing and packaging. Most of which were only recently introduced at Labelexpo Brussels and "K" Düsseldorf.
Prepress, plate making, printing devices and facilities, as well as technical solutions were covered in the talks and later discussed based on local challenges and changes. The subsequent networking around the seminar was perceived to be very valuable and let to further exchange on professional and personal knowledge.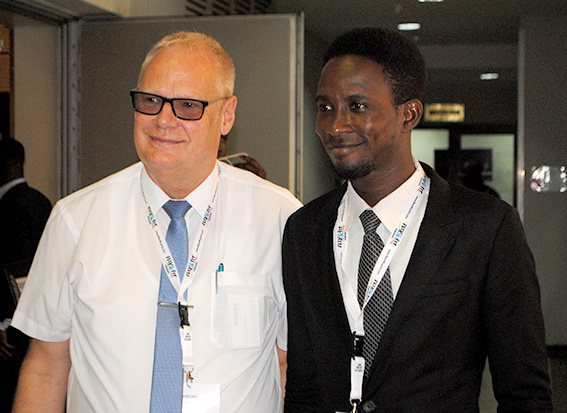 James Agboli, from Royal Crown Packaging laudates the seminar:
"Attending the seminar has really broadened my knowledge in flexo, that will help and assist my flexo journey as a career. As an ink technician I thank Flexofit and am looking forward in attending other upcoming seminars."
Hans-Peter Hormann, our General Manager, comments:
"Ghana is a rising star in the West African printing sphere. We see a strong development of the industry and expect further growth and professionalization in the near future. The impact of our previous seminars is already coming to fruition."