We are excited to welcome all local experts and business professionals to our first Flexofit Seminar in Cairo, Egypt on the 12th March 2019. This is our 25th seminar since we started out in 2015! See you in the Intercontinental Cairo on the Nile – if you haven't booked yet, contact us through email!
Flexofit Egypt Seminar was a huge success!
We are very happy to report, that the Flexofit Egypt Seminar in Cairo went really well. Local top convertors and trade shops representatives enjoyed an informative and interactive day with international company representatives from Chespa, Renzmann/TCS and Esko. Latest industry news and developments in printing and packaging were presented. Also the networking around the seminar was perceived to be fruitful and generating mutual benefits. The table top exposition provided the interested audience with state-of-the-art samples and gave good grounds for technical discussions.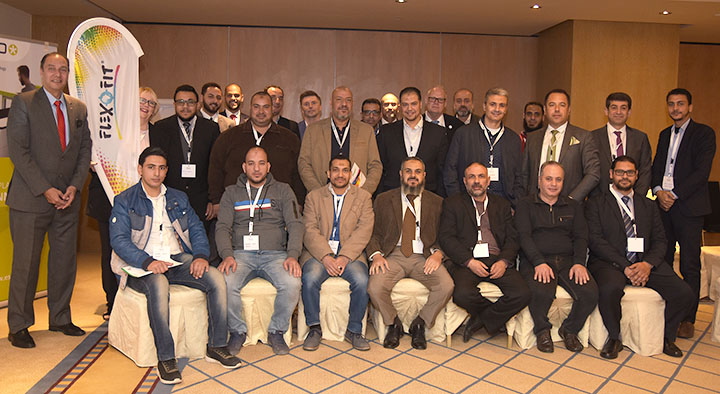 The Packaging Newsletter and Flexoglobal featured our Seminar with a report.