The Flexofit GmbH is holding seminars in Africa and Asia to connect markets and people. We bring leading industry manufacturers from Europe and the US together with the most important printing companies from Africa.  After very successful seminars in 2016 in Kenya, Ghana, Tanzania, Nigeria, Mauritius and South Africa for 2017 we have preliminary planned the following seminars.
Flexofit 2017 Seminars:
The Future of Packaging in Africa
Flexofit Ethiopia Seminar: 2nd February 2017 in Addis Ababa
Flexofit Nigeria Seminar: 31st March 2017 in Lagos
Flexofit Tanzania Seminar: 8th May 2017 in Daressalam
Flexofit Kenya Seminar: 11th May 2017 in Nairobi
Flexofit Senegal Seminar: 20th June 2017 in Dakar
Flexofit Ghana Seminar: 4th September 2017 in Accra
Flexofit Côte d'Ivoire Seminar: 7th September 2017 in Abidjan
Flexofit Mauritius Seminar: 20th October 2017 in Port Louis
Flexofit South Africa Seminar: 24th October 2017 in Johannesburg
Flexofit Namibia Seminar: 27th October 2017 in Windhoek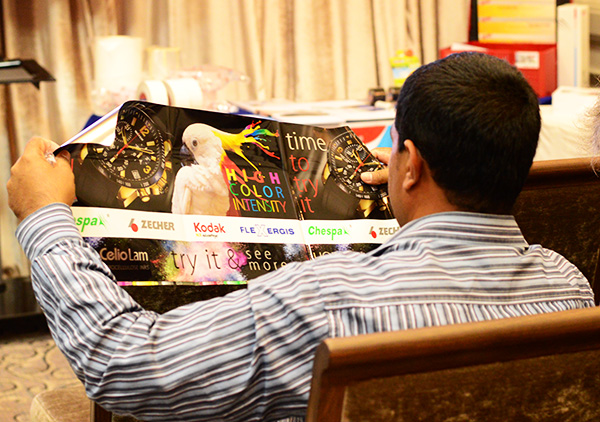 In our seminars together with world leading experts we present the latest technologies around Flexo printing, packaging, pre-press and more to the respective regional industry experts. According to our 2017 theme "The Future of Packaging in Africa" we have selected the most interesting locations with the best speakers and presentations to bring the local industry the highest benefit.

The networking and exchange around the seminar about specific local demands and industry communication is also a very valuable part of the seminars, which take place in world class hotels with international standard. Most seminars also feature table-top exposition with samples from leading manufacturers. All attendees receive a certificate of participation.
If you are interested in attending one of our seminars in 2017, please do get in contact with us by email or just call +49 162 88 03 888. We are looking forward to meet you and make you fit in Flexo!