What potential and opportunities for print and packaging has the fastest growing African economy?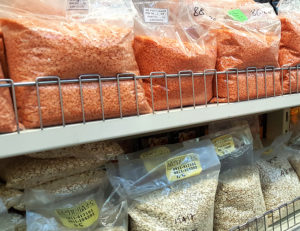 We held our first Flexofit Ethiopia Seminar in Addis Ababa on 2nd February 2017. Ethiopia is the largest economy in East and Central Africa as well as the fastest growing economy in Africa with a growth rate of annual average of 9.7 percent in the last three years. Industries here are mostly focused on agriculture and agro-processing with large amounts of exports to China and India. But for packaging these goods professionally there is a huge demand. Currently there is a shortage of materials, devices and technology in the country as well as learned professionals that handle machines and colors. Most packaging that is currently done in the country is facilitated with imported ready-made packaging.
The local packaging industry was thus delighted to meet with the international industry experts from well-known printing companies Esko, DuPont, Chespa, Renzmann and Windmöller&Hölscher at the Flexofit Ethiopia seminar. The presentations covered new innovations in prepress, flexo printing plates, inks, cleaning and recovery systems as well as flexo printing equipment, extruders and packaging technologies. The audience was eager to learn new strategies and concepts around the flexo and prepress-processes. Also the networking around the event was very much appreciated.

Indicators of growth in Ethiopia
As a further sign of the economic growth of Ethiopia right after the seminar the agrofood plastpack Ethiopia 2017 exhibition took place. Paul März from fairtrade, the company behind this exhibition also gave a short presentation, highlighting that both agriculture and the packaging industries are growing and that there are multiple synergies in these areas for Ethiopia. The seminar was surrounded by a table top exposition with manifold opportunities for networking and discussions around the Ethiopian market for print and packaging.

The Ethiopian market is clearly brimming with growth. It is a great time and occasion for printers and manufacturers alike to look into this country as a partner and attractive sales market with long time potential.
Tsemru Akalmeskel, Operation Director 3 Y Flexible Packaging PLC comments:
The whole team delighted from the properly delivered fruit full knowledge at the seminar, with which we are extremely happy. I am so glad to be part of the seminar and hope this exchange will continue in the future.
Flexofit is aiming to encourage development in more African countries. Upcoming Flexofit Africa Seminars this year are taking place in Nigeria, Tanzania, Kenya, Senegal, Ghana, Côte d'Ivoire, Mauritius, South Africa and Namibia.